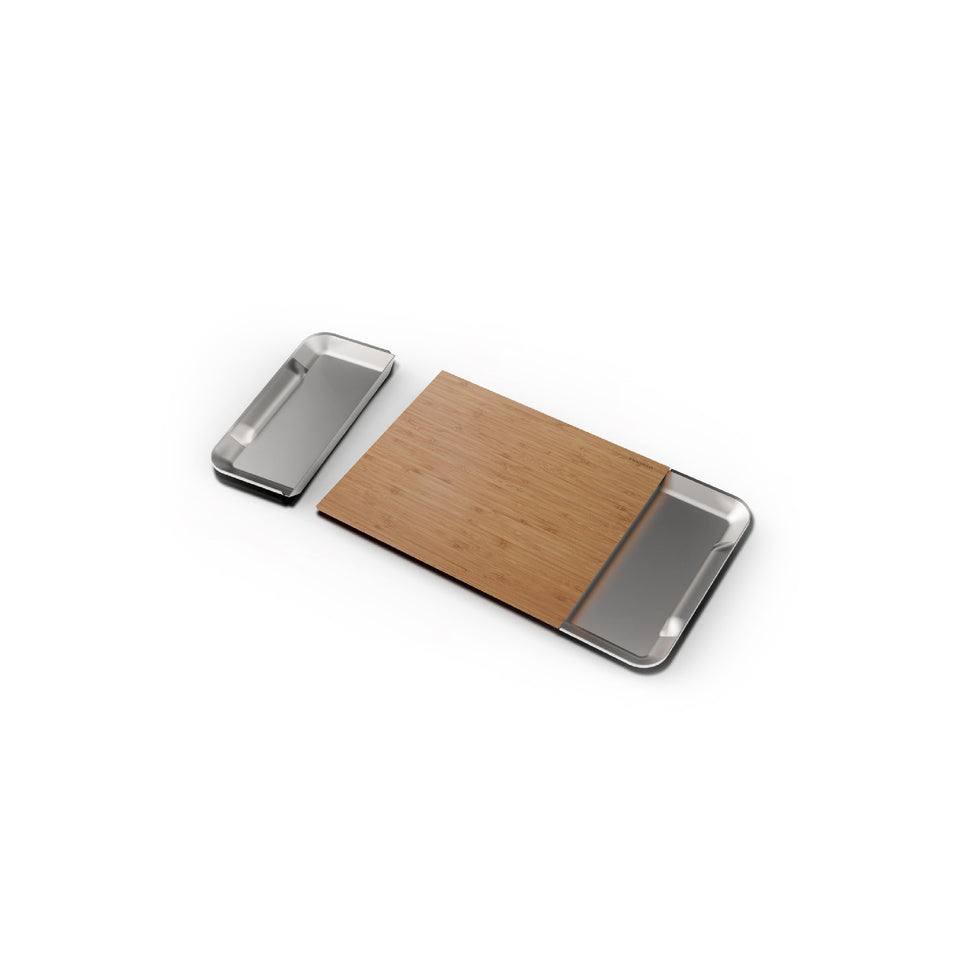 Products
Collect Cutting Board
70164
Easy Chopping - Separate trays for ingredients and peels
Collect Cutting Board makes food prep faster, easier and more fun. Ecological bamboo board with two stainless steel collector compartments on both sides to transfer ingredients to a bowl, pan or waste bin.
Use the collectors to collect and transfer ingredients. Collectors can be lightly fixed on the sides thanks to closely matching edges.
Bamboo is harder than normal woods and it has anti-bacterial properties. It also grows fast making it a sustainable material.
Product name Collect Cutting Board
Article number 70164
Description Use the two collector trays on both sides to transfer ingredients easily to a bowl
or a pan, or to move the waste to the bin.
Designer Simo Lahtinen (FI)
Material Bamboo & stainless steel
Color Bamboo & stainless steel
Care Handwash